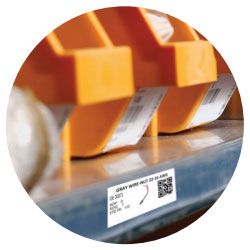 LABEL
QED will provide custom labels to place on bins, or a page of labels to place in a booklet, for easy access from your desk.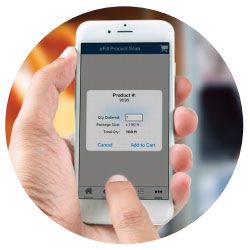 SCAN
Scan in various locations, including storerooms, jobsites, service vans and more, for flexibility.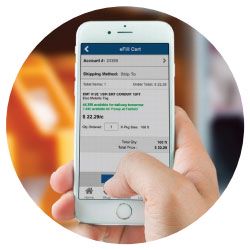 ORDER
Eliminate manual entry to avoid data entry errors.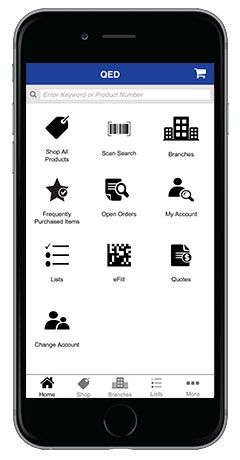 OPEN FILL
Tap on the eFill icon to open the scanner. If you don't have the eFill icon on your homescreen, contact your eCommerce Manager.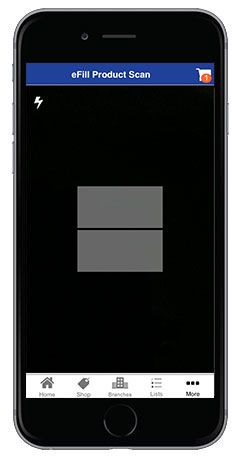 SCAN YOUR QR CODES
Simply aim your device camera at the pre-printed QR codes to scan the item and quantity you want to order.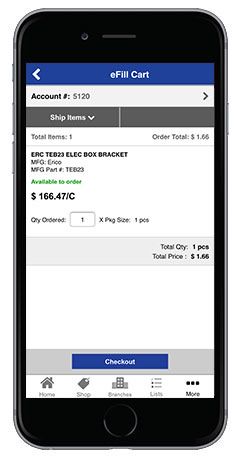 ADD TO CART
Tap the 'Add to Cart' button to proceed. If you accidentally scanned the item, just tap 'Cancel' to go back to the scanner screen and rescan.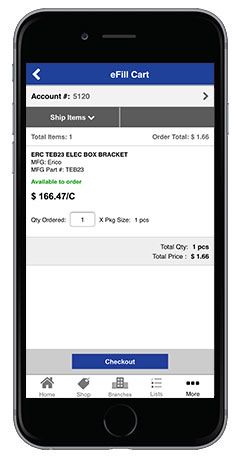 REVIEW CART
After you've scanned all the items you want to order, review your cart to ensure you have all the items you need.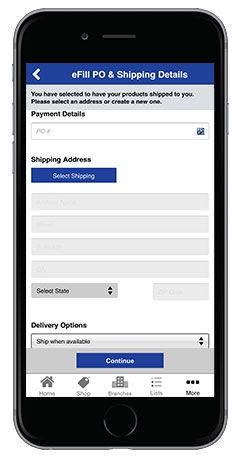 ENTER SHIPPING INFO
Tell us what PO you want this billed to, and where you want it delivered.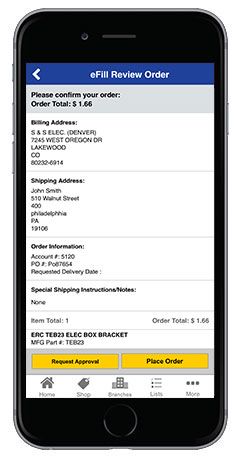 REVIEW ORDER
After you've confirmed the items you need and where you want them sent, just tap 'Place Order' and you're done. We'll pick, pack, and ship.